Baba Yaga Potion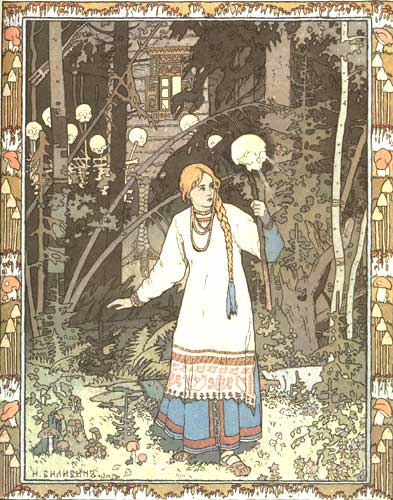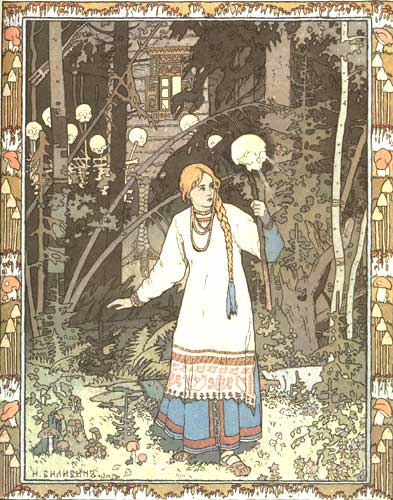 sold out
Baba Yaga Potion
This Product WILL BE AVAILABLE NOVEMBER 12th 6PM PST
🌕 Happy Full Moon and every Moon! 🌕
WHAT IS THIS REMEDY?
It is a potion for ancient-witches-in-waiting. A potion for connecting with the primal forces of the Earth, with the seasons, the cycles, ancestors within and beyond the bloodlines, the old deities and the old ways. And with yourself, the side of yourself that is hidden, magic, powerful beyond measure, the shadow side, the night-self, the intuitive, instinctual, knowing self…
WHAT DOES IT DO?
I don't know. If you feel that this medicine is for you, maybe it is. Frankly, that is none of my business. I just work for the old witch ;) This medicine was created as the logical next step in that work. My work and my witch craft is in reclaiming my ancestral medicine, the old healing ways of my people, both practical and spiritual, and this potion is on the far edge of the known world of that spiritual medicine practice. What it does for YOU, is between you and those forces represented within it. From the testimonials I've heard it does all kinds of things for folks, but best you find out for yourself and then report back to me. I look forward to sharing folx' experiences with it sometime in the future.
"You must go, I don't know where, to find, I don't know what."
INGREDIENTS?
Well, since you asked: essences of The Forest, 13 Moons, Fire, Mountain Ash Tree, Owls, Ravens, Swans, Sunrise & Sunset. Woodsmoke w/ Wild Honey & Vodka. Lots of Vodka. There are no "constituents" in the common sense of the word save for Honey and Vodka. Both are, of course, old folk remedies for all kinds of ailments.
HOW DO I TAKE IT?
Take as is, a 10-20 drops at time, with intention.
This medicine is best taken with ritual intention: for ancestral work, for plant communication, for thinning the veil, for dream-work, and for kitchen magic and medicine-making.
You can added into your bath, or mix with warm water, or drop a few drops onto acu-points on your body; heart, third-eye (pineal gland), wrist and behind ears are popular spots.
WHAT'S THE POINT OF TAKING FLOWER ESSENCES?
Like all sympathetic magic, flower essences can be viewed in two ways: if one believes that we human beings are vibrationally tuned into our surroundings, then ingesting the vibrations of certain plants, or elements in a medium can then help alter our own vibrations. Or if that seems much too woo-woo, one can consider these medicines a hearty placebo, effects of which are widely recognized, even in the allopathic medicinal community; taking this remedy, will allow you a small window of time and space for introspection around the issue which it brings up. It will renew your belief in the power of the unseen, and let you open up your tenderest places to new healing.
Read more about my practices and medicine here
1 liquid OZ
🌕All Orders For This Product will ship within 7-10 working days of purchase. ZINE orders WILL SHIP SEPARATELY🌕
Please NOTE: All prices INCLUDE SHIPPING to the good 'ole US of A!
LOCAL YOKELS: Local pick up is available and I will refund you the price of shipping
This product has not been evaluated by the FDA. It is not intended to diagnose, cure, treat, or prevent any disease. Keep out of the reach of children. Consult your healthcare provider before taking/ 1 dropper-full per day as needed, can be mixed in water.
None of the above are medical claims about the effectiveness of this product and this product is not an FDA approved drug. Please take care to make sure ANY herbal medicine you take agrees with the any allopathic medicine you may also be taking. Taking herbal medicine is a personal choice and we assume no liability in any decisions you make regarding your healthcare or products you take. (if you'd like to learn more about my personal recommendations, you can read my post about the reasons why I practice plant medicine )<3 Thank you <3
Labels and bottles may vary.